Your Body Speaks & Our Hands Listen
Handcrafted Healing is a boutique massage & wellness center located in the Historic Kenwood neighborhood of St. Petersburg.
Our skilled team of therapists offer "handcrafted" therapeutic massage, personalized acupuncture, healing and wellness treatments that include a variety of techniques according to your specific needs.
---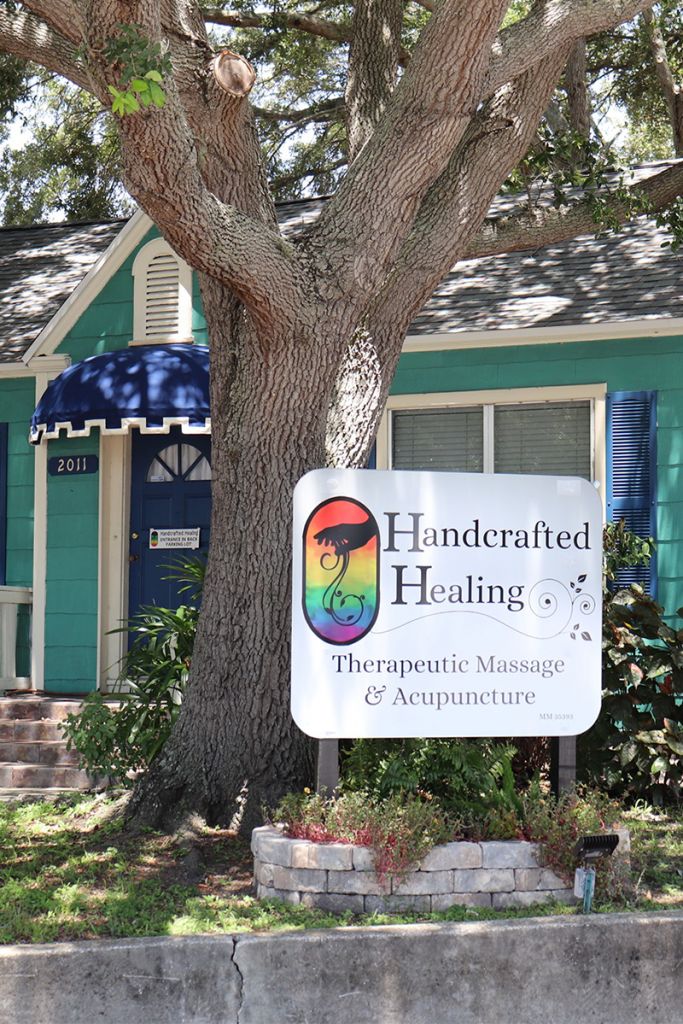 ---
Our Services
There are no "upcharges" for the different modalities we use during massage and wellness sessions, so you know you are getting the right treatment to meet your specific needs.
Massage Therapy
Our experienced team of therapists are trained in multiple modalities of massage. Get relief from tension and discomfort, muscle adhesions, and pain and leave feeling rejuvenated and awakened.
Acupuncture
Our nationally certified acupuncturist specializes in pain management, insomnia, stress management, gynecological issues, and psycho-emotional disorders. Balance your mind, body, and spirit.
Infrared Sauna
Unlike a traditional sauna, our infrared sauna warms the body thru the use of infrared lamps. This allows the body to sweat out a higher percentage of toxins at a more tolerable temperature. Feel the benefits today.
Astrology
Caroline, our in-house astrologist boasts over 10 years of study. She has a strong passion for empowering individuals to better understand their life purpose and the nature of their soul.
Classes
Our recent expansion has allowed us to offer even more healing services to our clients and community. Join us for a wellness workshop to support living a healthy and balanced life.
Contact Us Today & Begin Healing.
We'd love to hear from you and learn how we can help you on your journey to wellness!
Handcrafted Healing
2011 1st Ave N
St. Petersburg, FL 33713
*Park behind building off 20th St N