Meet Our Team of Healers
We are a talented group of therapists and natural healers dedicated to bringing wellness to the St. Petersburg community.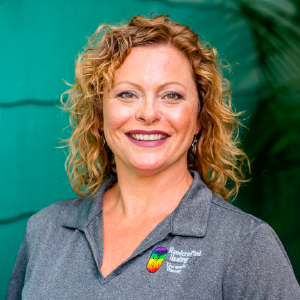 Kelly Perkoski – Founder
FL lic. #MA 79634
Kelly is no longer taking new clients and is focusing on management and growing Handcrafted Healing's service offerings to bring more wellness to St. Pete.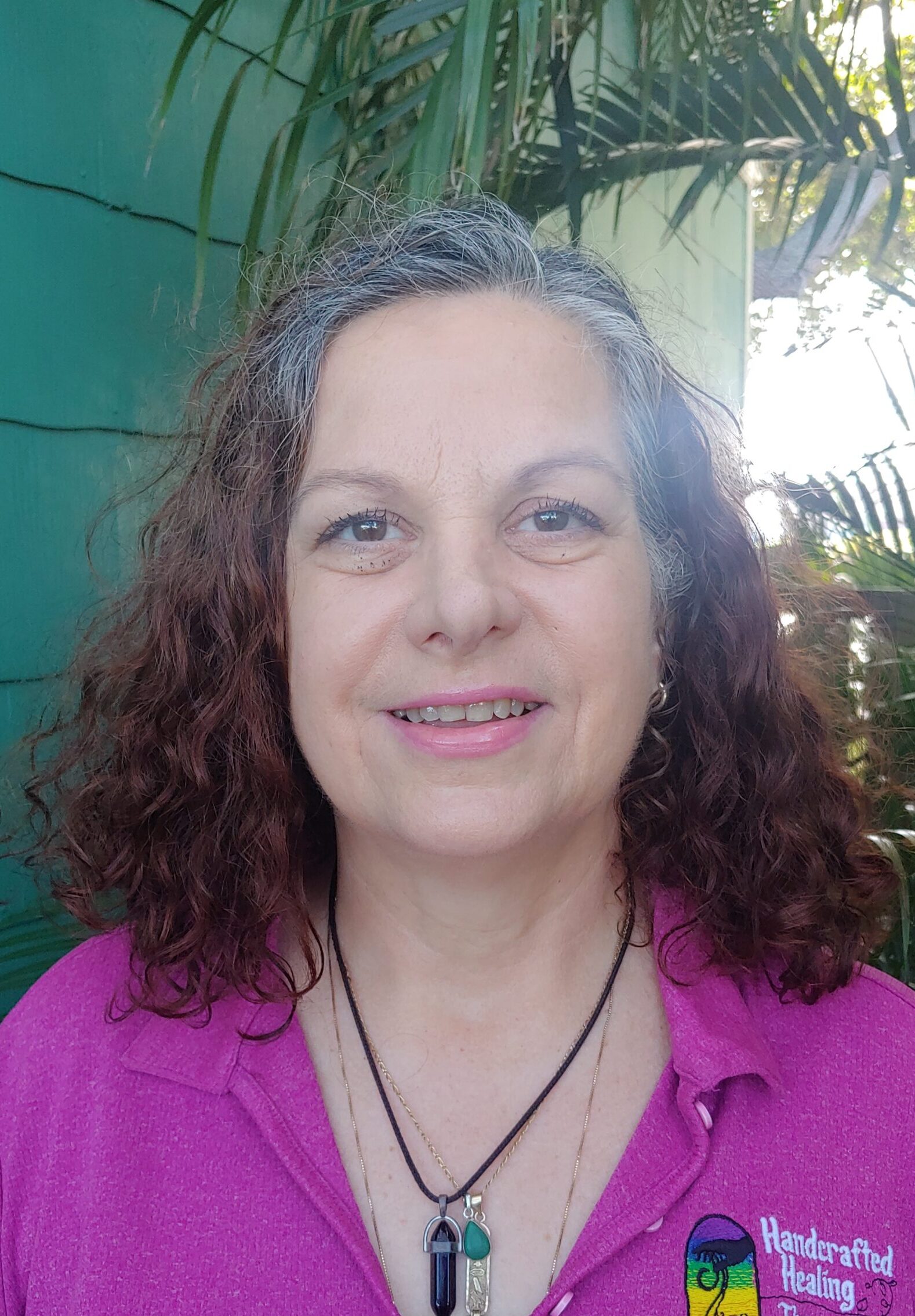 Maria – LMT since 1995
SPECIALTIES: Medium Pressure, Cranial Sacral, Cupping, Prenatal, Reiki, Reflexology, Energy Work, Chakra Balancing
FL lic. #MA 18922
Maria began her journey into massage in 1995, becoming a Massage Therapy Instructor in 2005 and a Reiki Master in 2006. She incorporates an intuitive-style massage, connecting with the muscles and tissue to see where she is guided. She incorporates scalp and feet massage and energy work, and may incorporate cupping, tuning forks, and low-level laser therapy if aligned or requested. You will leave the table feeling completely relaxed, recentered, and with pain relieved.
Avery – LMT since 2014
Specialties: Deep Tissue, Myofascial Release, Orthopedic Cupping, Neuromuscular, Reflexology, Sports, Medical Massage
FL lic. #MA 78526
Avery was introduced to massage therapy and alternative medicine for pain relief over a decade ago after suffering from her own sports-related injuries. Results-driven body work is her goal. Whether you just want to relax and melt away your stress, or you are looking for deep restorative work, each one of her sessions is tailored to every individual, so they leave feeling more balanced and pain-free.
Kailie – LMT since 2017
Specialties: Deep Pressure, Dynamic Cupping, Thai Massage, Myofascial Release
FL lic. #MA 87566
Kailie combines their experience working for high-end hotel spas and chiropractic and rehab centers, incorporating deep to very deep tissue work, myofascial techniques, and dynamic cupping. Kailie starts with a light, flowy, relaxing touch, working through the layers with deepening pressure to provide relief for aches and pain.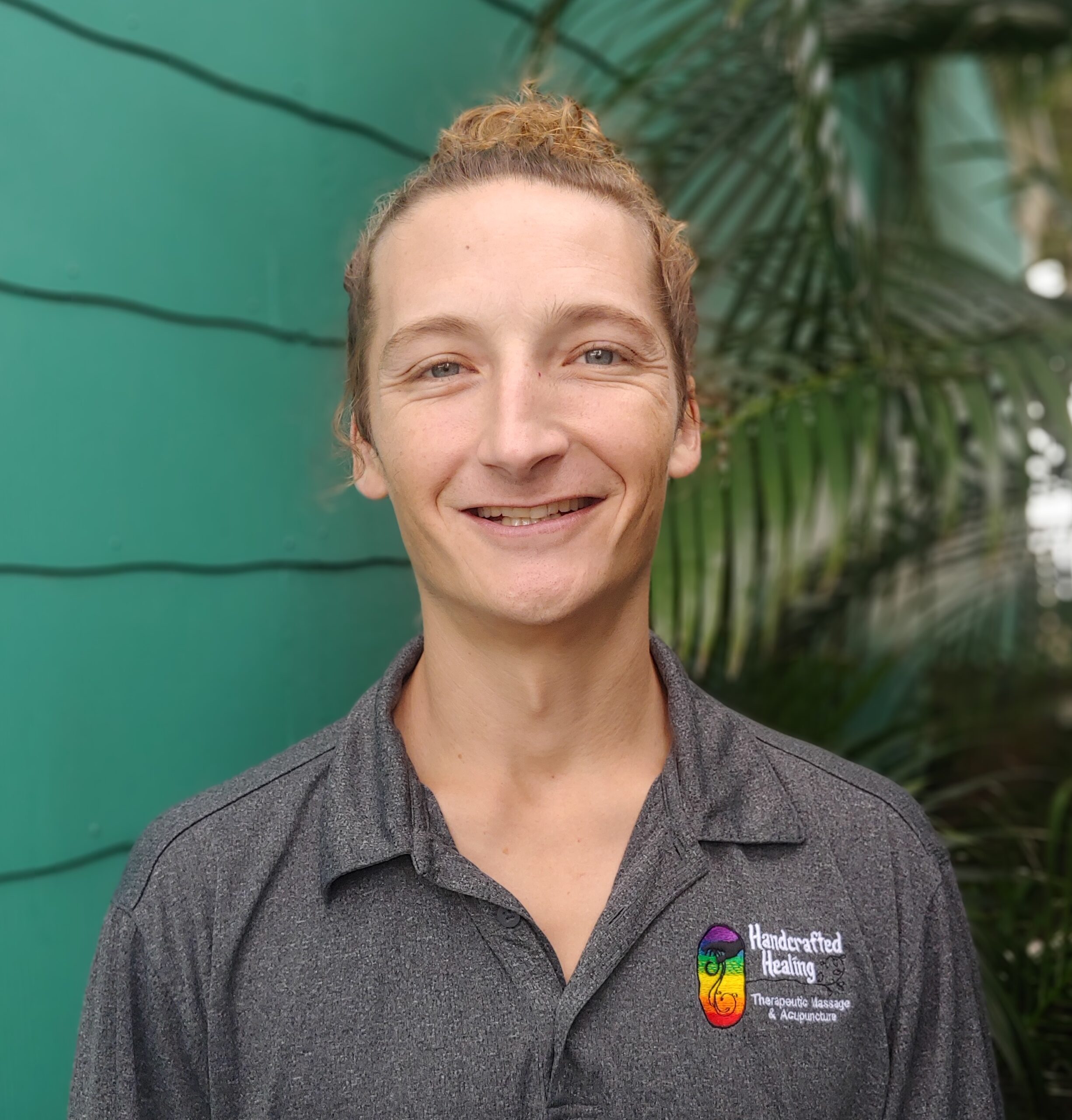 Ernie – LMT since 2017
Specialties: Deep Tissue, Therapeutic, Cupping, Myofascial Release, Swedish
FL lic. #MA 86961
Throughout his life, Ernie has played extensive sports and sustained multiple injuries, and has used massage therapy to heal himself. Having also worked in chiropractic offices, Ernie applies his intuitive knowledge of stress, tension, injuries, and the structure of the body to create a combination of techniques to alleviate pain, discomfort, inflammation, and stressors on the body.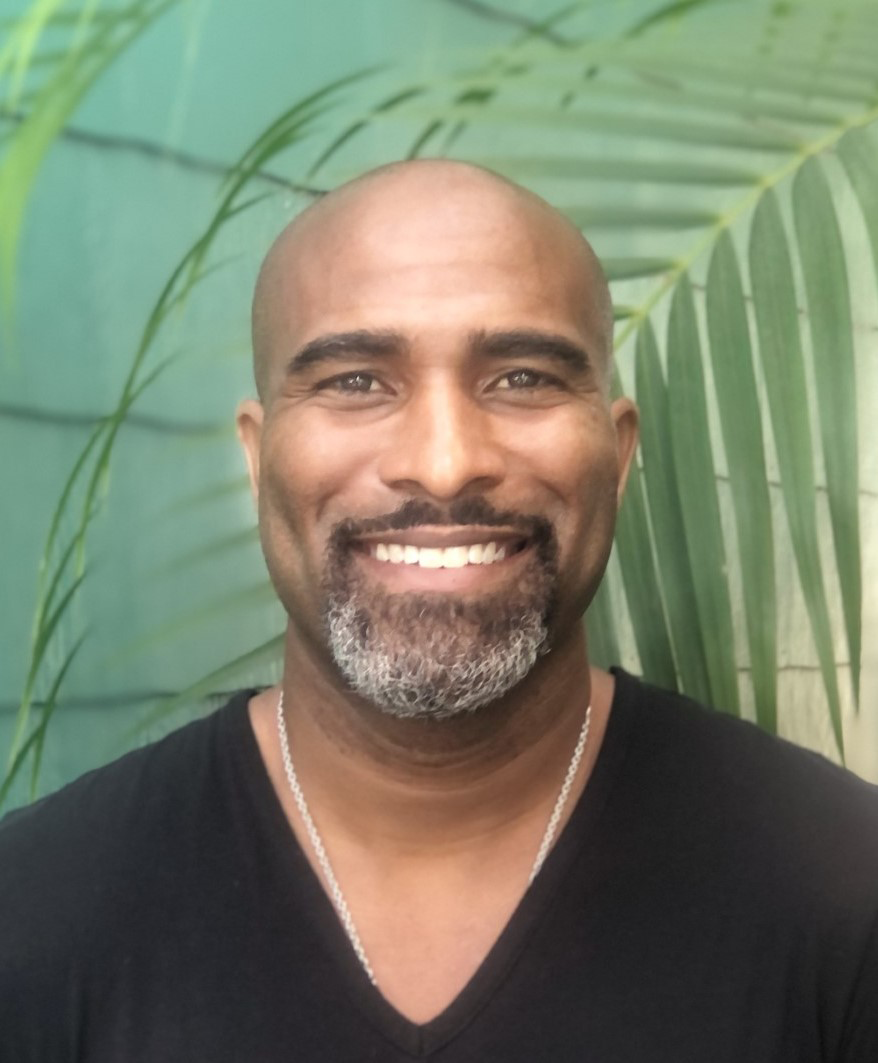 Alex – LMT since 2009
Specialties: Medium to Deep Pressure, Trigger Point, Relaxation
FL lic. #MA 56372
Alex brings over 13 years of deep tissue knowledge and strength to the table with his experience in spas and high end chiropractic clinics. Alex incorporates medium to deep pressure into a calm and flowy relaxation-style massage. Let him take you to a whole new level of tranquility while releasing muscle adhesions and tension.
Deedee – LMT since 2010
Specialties: Medium to Deep Pressure, Cupping, Prenatal
FL lic. #MA 98692
Deedee loves her work and enjoys focusing on her client's comfort and breathing to achieve the ultimate relaxing experience. Her touch aims to put you at ease and relieve stress in your mind and body. She has experience working in hotel, chiropractic, fitness centers, corporate and spa settings.
Karen – LMT since 1993
Specialties: Thai bodywork, Deep Tissue, Relaxation, Prenatal, Pre and Post Surgery and Injury Recovery and Prevention.
FL lic. #MA 19290
Karen has worked in hospitals, with chiropractors, sports teams and high-end spas. She incorporates this wide-variety of experience to cater to her client's individual needs, combining relaxation with therapeutic touch so you leave feeling refreshed and relaxed.
Karen also teaches continuing education classes for the board of massage therapy to her fellow therapists. She started a product line 8 years ago that offers organic essential oil-based products for healing and well-being that she uses on her clients, and sells on-line.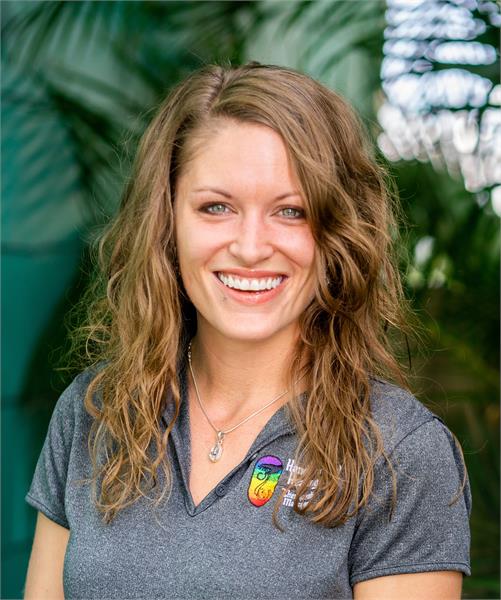 Sierra – LMT since 2010
Specialties: Deep to Very Deep Pressure, Cupping, Sports Massage, Thai Massage, Myofascial Release, Neuromuscular Massage
FL lic. #MA 61873
Sierra brings over a decade of massage experience, and has been with us since we first opened our doors! She offers deep tissue, neuromuscular therapy and stretching techniques to our clients.
Theresa – LMT since 2017
Specialties: Medium to Deep Pressure, Prenatal, Cupping, Hot Stone, Reflexology
FL lic. #MA 97955
Theresa brings her experience to Florida from Denver and has a wide variety of modalities she incorporates into her sessions. She enjoys working with hot stones and has excellent cupping skills that she blends with her deep tissue sessions.
Melissa (Ellie) – LMT since 2014
Specialties: Medium Pressure, Thai Massage, Stretching, Reiki, Guided Meditation/Breathwork, Prenatal, Somatic, Cupping, Somatic, Lymphatic Drainage, Lomi Lomi, Dolphin MPS
FL lic. #MA 84354
Ellie is a Holistic Bodyworker. She integrates a multitude of modalities for people who want lasting transformation. As a Reiki practitioner she helps facilitate a bridge between, the mind, body and soul connection, fostering a balanced sense of well-being. As a Somatic practitioner, she understands that much physical pain stems from imprints or experiences from the past. Her session's are a place where all of you is welcome to be present, processed and recalibrated to a greater quality of life.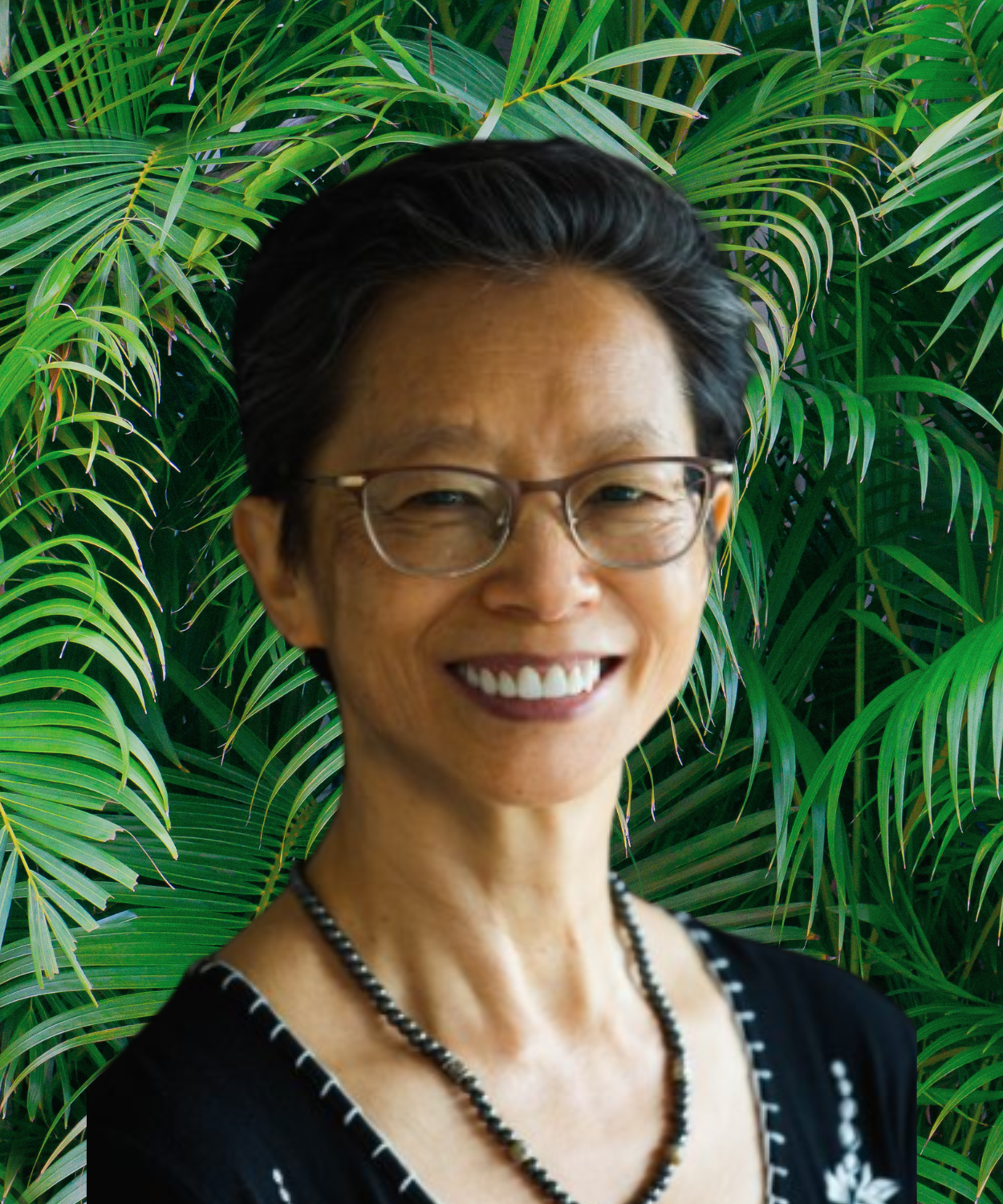 Wendy – LMT since 2015
Specialties: Deep Pressure, Thai Massage, Cupping, Lomi Lomi, Reiki
FL lic. #MA 82995
Wendy loves to use tools to assist her practice along with deep tissue, Thai massage, and energy healing. She often blends the use of hot stones, vibration tools, cupping, dolphin neurostim, and tuning forks to create faster healing and long lasting results.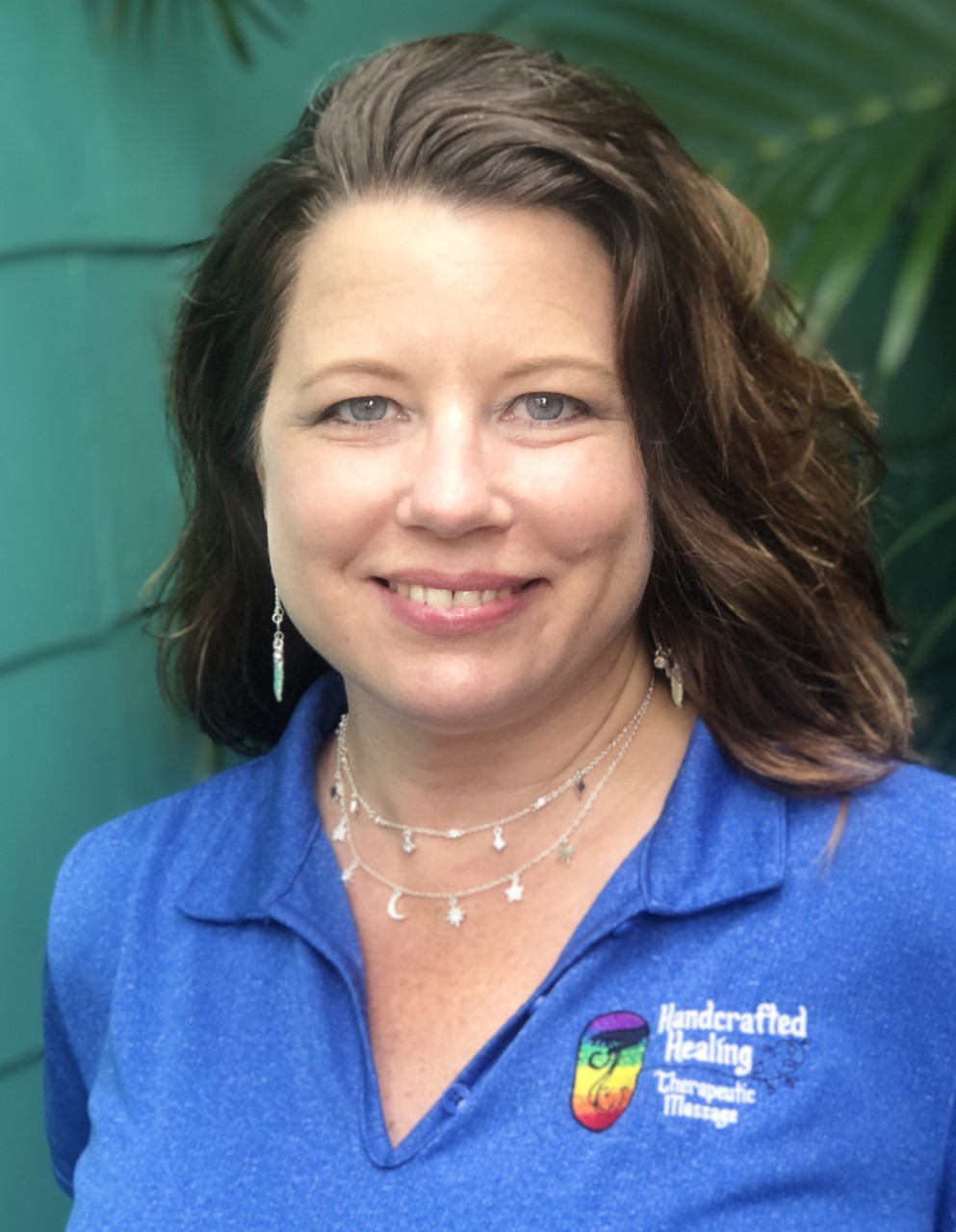 Lisa – LMT since 2009
Specialties: Medium to Deep Pressure, Thai Massage, Reiki, Cupping, Cranial Sacral Therapy
FL lic. #MA 58236
Our lead therapist Lisa uses an integrative technique and intuitive touch to help powerfully unwind the unique tension in your body. She includes a wide variety of modalities to maximise your healing experience.
Channing – LMT since 2013
Currently traveling with Cirque Dreams, will return in Jan 2024
Specialties: Deep Pressure, Cupping, Russian Sports Massage, Active Isolated Stretching, Medical Massage, Neuromuscular, Reflexology
FL lic. #MA 95328


Channing combines his love of bodywork and his own background in acrobatics together to create a unique session that includes deep tissue, stretching, and breath work.